Small group time, or "Teacher Time"
is a great opportunity
for me to observe and evaluate how well the
students have learned and how well they
can perform the newly learned task.
I found a different way for the students to work with me, at my desk, without using paper or workbooks, yet they can still show me their Math "skills".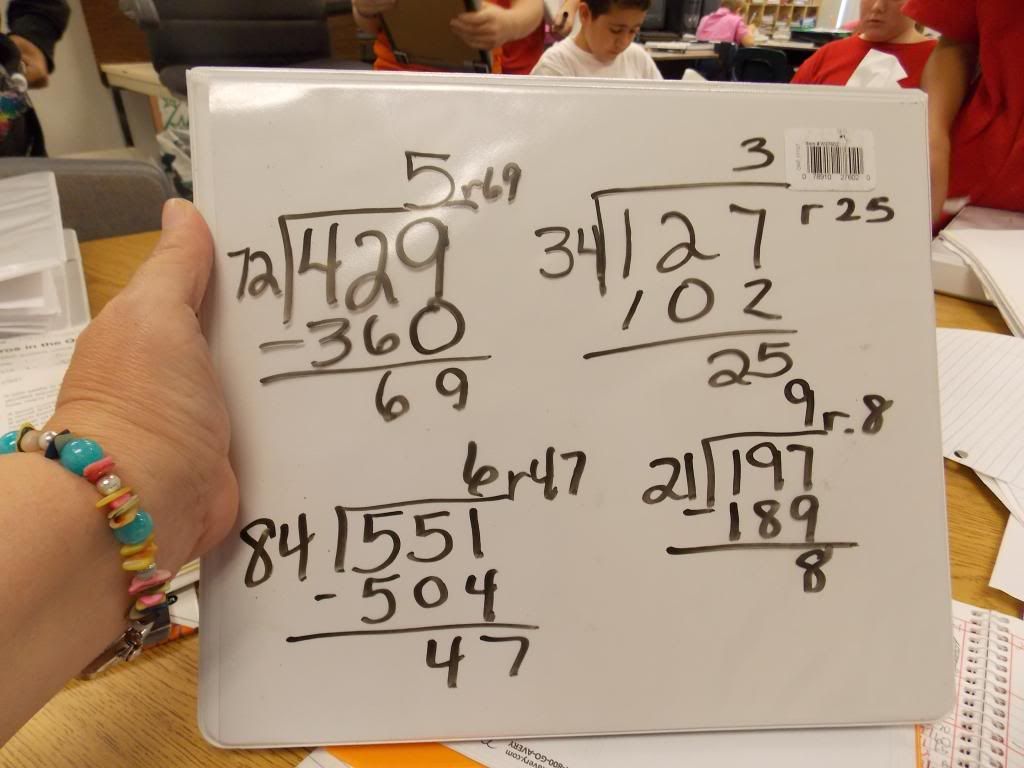 At the beginning of the year we provided our students with a white 3-ring binder in which they keep everything that they do and need for 5th grade. It is sort of on the same lines as the BEE binder but with a much more Rad technique, of course. :-)
Anyhow, I have the students bring their white binders and a dry erase marker to Teacher Time. As you know, division requires practice, practice.......and dare I say....practice.
So, we practice together by writing on the BACK of the binders and yes, I even write on the back of mine. They could not get enough of it and even the most rambunctious students stayed on task and worked hard.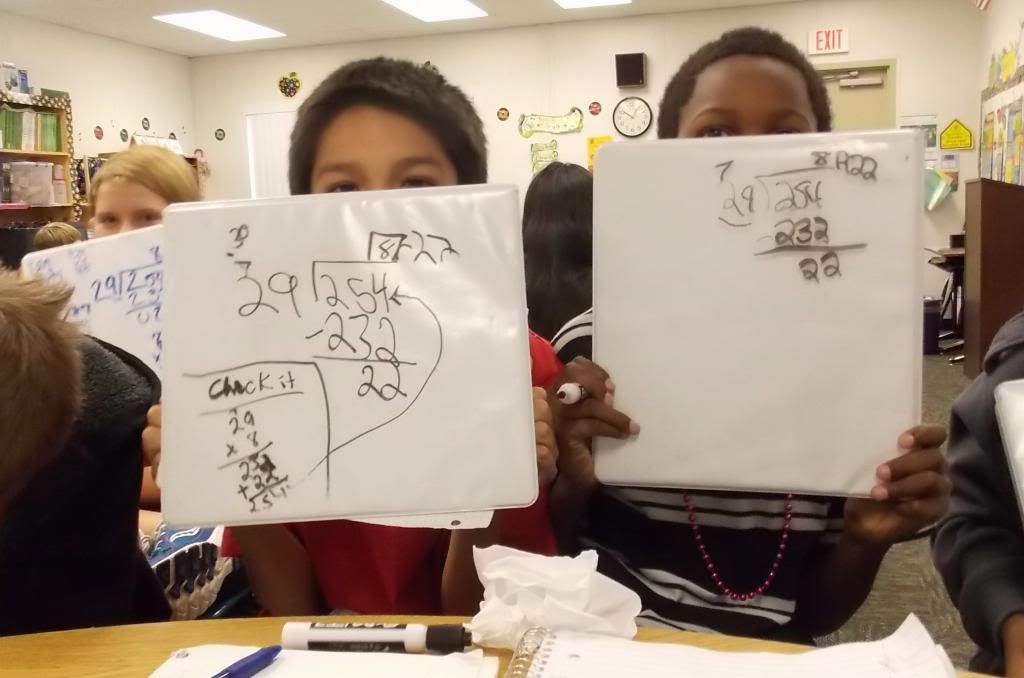 I am aware that I could have used the small white boards in the same manner but for some reason the students preferred their own binders. One student mentioned, "we can even do this at home". ...... Cha-Ching!!!!
Have a great weekend fellow bloggers!