happy, happy, joy, joy ......happy, happy, joy, joy
------------------------------------------------------------
This week we moved away (let's bow our heads for a moment of silence) from 2 digit divisors............
NOW we are beginning Exponents.
I created this Friday Freebie activity to introduce and reinforce the lesson's basic vocabulary such as base, exponent, multiplication form and standard form.
I copied this mat for everyone in the
group, placed it in
a page protector and gave them a set of number cubes: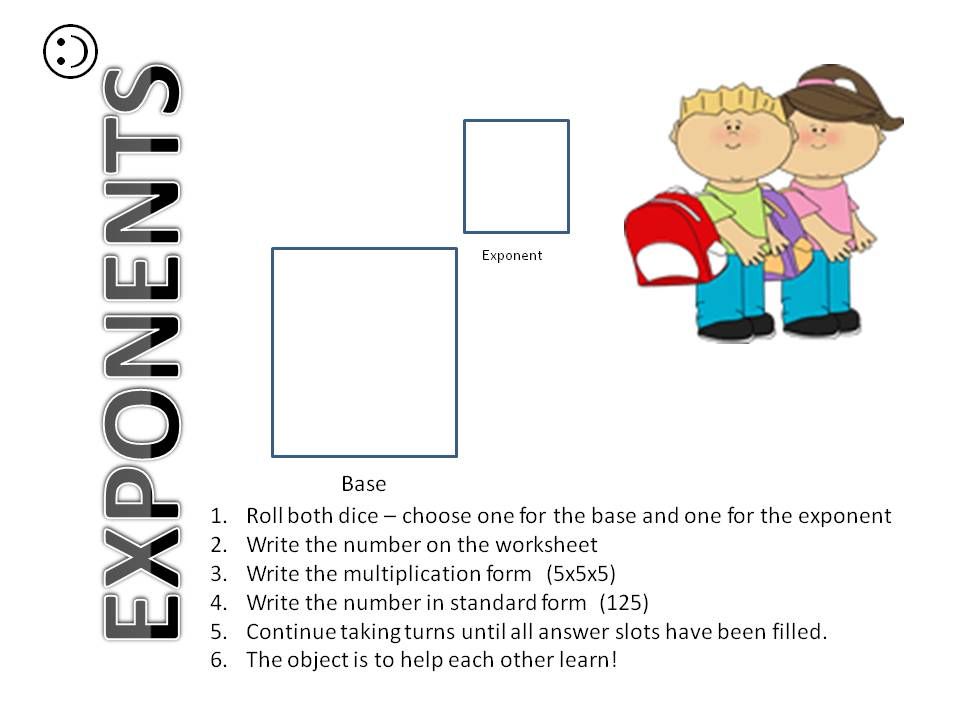 Click on the picture to go check out
the answer sheet and to get yours free.
Blog On!