This is the front view of one of the bags that holds my calendars, banners, bags, etc. The large bags will hold nice sized posters, games, pocket charts, etc.

This is a side view of a few of my bags hanging in the closet. If our school chooses a theme that I have already done, I just go to the closet and pull it out, complete with awards, stuffed animals, name tags and even some teacher resources regarding the theme.
I still use the following File'nSave to hold my bulletin board sets that have not been opened. Gotta love those Scholastic $1 deals, right?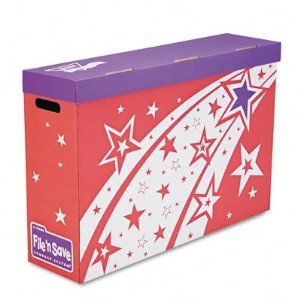 After accumulating year after year of classroom themes, I had to come up with a way to organize all of the various items that I used for the theme in one place. I decided to use the very large Ziplock bag.